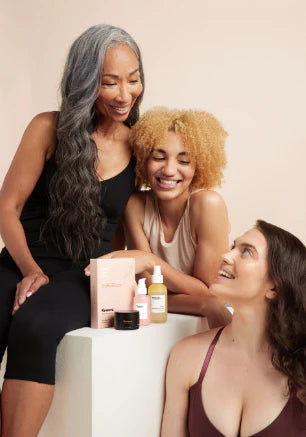 Ready to shop?
There are so many ways you can earn as you shop and we plan on adding more soon! Start by creating your account and find out how rewarding it can be.
Have Questions?
Who can join the Knours Rewards Program?

Our program is available to all customers who create an account on our new site.
What if I already had an account?

If you had an account previously on our old site, every purchase made on our new site starting March 22nd, 2021 will count towards your reward points.

Can I earn points on past purchases?

Sorry, you cannot retroactively earn points on purchases made before
joining the Rewards program or before the program's official launch date on March 22nd, 2021.
How long are my points valid for?

Points are valid for 12 months from the date of the last qualifying purchase. Each qualifying purchase will automatically extend the expiration date of all unused points for 12 months from the month of the qualifying purchase. If the account does not have any qualifying purchase activity within a 12-month period, all points in the account
will expire.

How can I check my points balance?

To view your current points, you can click on the "Rewards" tab on our
website while logged in. You may also check your point balance by
clicking on the Rewards icon in the bottom left hand corner of the page.
What happens if my order is returned or cancelled?

Points earned from purchases returned or cancelled will be deducted from your account.
How do I redeem my points?

Click the tab called *Redeem Points*. Here you'll see all the rewards we offer. If you have enough points, you can redeem them for a reward.

I can't log into my account. Can you help?

Please try resetting your password by clicking "forgot password" on the
sign-in page. We'll send an email to the address on file prompting you
to reset your password. If you still can't sign-in, please contact us at
[email protected].
I've completed an action that should've earned points, but they aren't showing up.

Please note that it may take up to 24 hours for points to appear in your account. If your balance is still incorrect after 24 hours, please
contact us at [email protected] and we'll sort it out for you.